Sew Saturday 2017

10% DISCOUNT NOW AVAILABLE ONLINE
After a great day in the shop we thought we would offer our lovely online customers the same 10% discount.
Use code 'Sew17' at checkout to get 10% off everything online. Valid until midnight Sunday 22nd October.
10am - 4pm Saturday 21st October

Come along to our aladdin's cave of beautiful fabrics and all things related to sewing, quilting and dressmaking and have a wonderful time! As it is a special day we have extended hours to fit it all in - Doors will stay open until 4pm.

FREE box making demo.

Stay a while and make a box to take away with you

You'll be given a mystery task, all the materials you need and 2.5 hours in which to complete the assignment. Your efforts will be judged by our Facebook Friends and if you're the winner, you'll be in for a treat of a prize! £5 to enter. Send us an email or give us a call on 01733 367260 to book your space

Special Deals on Sewing Machines.
One Day Only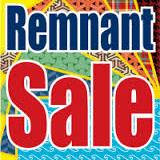 IN STORE ONLY